RIW PIPE-IN-PIPE TWIN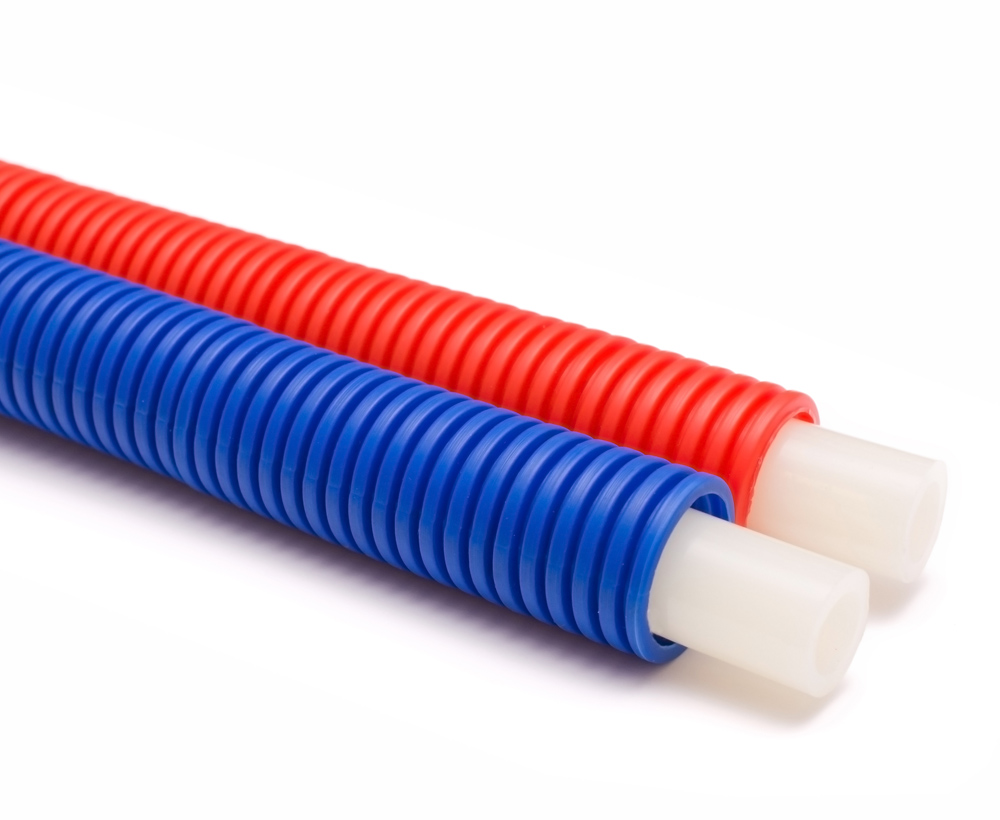 Temperature range:  to +95°C
Material: polypropylene mod. (PP-mod.) / polyethylene mod. (PE-mod.)
Color: red, blue, black, other on request

Available types of pipes: PEX, PEX/AL/PEX, PB, PERT, PERT/AL/PERT, others
---
Application:
The system consists of two carrier pipes inserted into two corrugated flexible tubing connected together in the production process. It is designed to protect inner pipes against external mechanical damage. The system permits the safe expansion and contraction of the carrier pipe, reducing the risk of uncontrolled leakage caused by inner pipe abrasion.
In case of damage it allows easy replacement of carrier pipes by pulling it out and inserting a new one without the need to chisel it out of walls/floor. Recommended for indoor applications, all type of construction.
Twin pipe system is manufactured in coils up to 50m and can be produced in variety of colors.
---
Available diameters
| Carrier pipe diameter (mm) | Pipe symbol | Corrugated pipe inside diameter (mm) | Corrugated pipe outside diameter (mm) |
| --- | --- | --- | --- |
| 15 | PIP 2x15x22 | 18 | 22 |
| 15 | PIP 2x15x25 | 20 | 25 |
| 16 | PIP 2x16x25 | 20 | 25 |
| 18 | PIP 2x18x28 | 23 | 28 |
| 20 | PIP 2x20x32 | 26 | 32 |
| 22 | PIP 2x22x36 | 29 | 36 |
| 25 | PIP 2x25x39 | 32 | 39 |
| 28 | PIP 2x28x43 | 36 | 43 |
| 32 | PIP 2x32x47 | 40 | 47 |