RGSG – SELF-EXTINGUISHING RIGID PIPE FOR ELECTRICAL INSTALLATION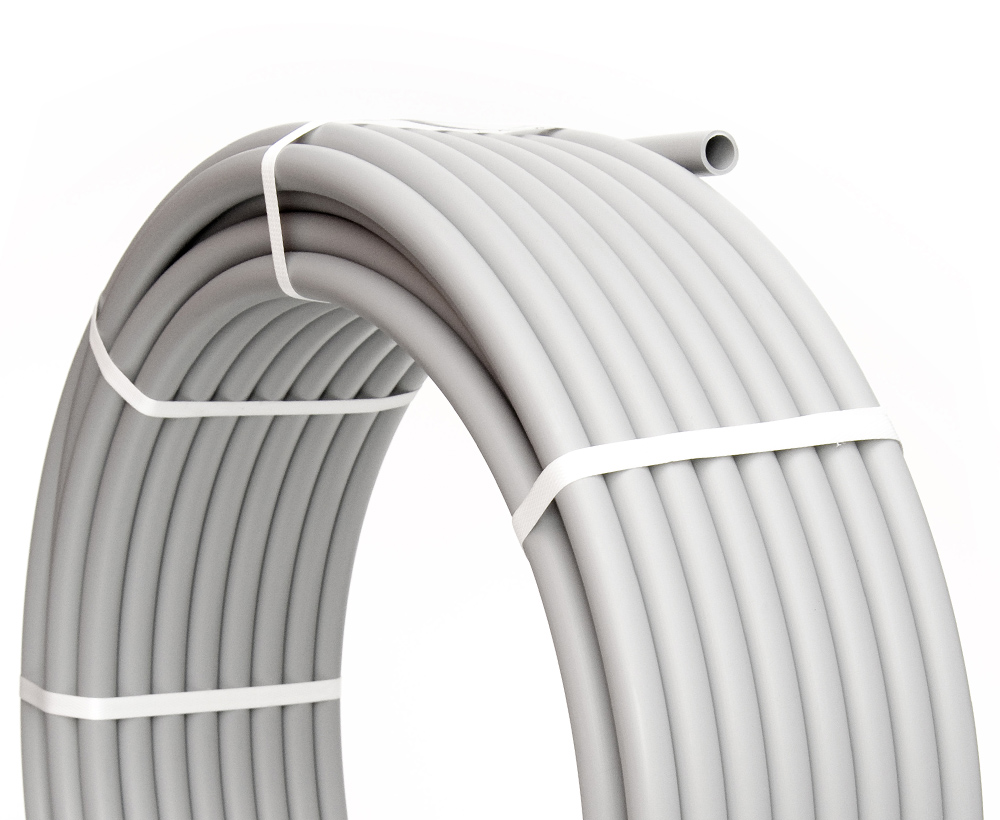 Mechanical strength: 750N (medium) 3
Impact resistance: 2,0 kg/100mm (medium) 3
Temperature range (application, installation):
from -25°C to +90°C 4 2
Flexibility: pliable 2
Flammability: self-extinguishing 1
Material: polyethylene mod. (PE mod.)
EU Designation (EN 61386-1): 33422_2
---
Application:
Pipe designed for cable protection in building  and industrial applications. Ideal for use in locations where there is an increased risk of fire hazard (RGSG). It can be used in sunk wiring systems, internal installations including cavity walls. Recommended also for teletechnical cable installation.
Used material ensures high mechanical strength and resistance to temperature. Pipes can be used in places where there is a risk of mechanical damage and a moment of an increased temperature (vibrated and steamed concrete). The pipes are available in coils which facilitates transportation, storage and limit the necessity of using connectors.
Characteristics of material:
Self-extinguishing/flame retardant material, medium tensile strength, medium rigidity, high impact strength, high thermal resistance, resistant to most of chemical compounds, good dielectric properties within a wide temperature range even in a wet environment, high water absorption resistance, inconsiderable deformability.
---
Standard diameters
Nominal diameter
DN (mm)
Inside diameter (mm)
Outside diameter (mm)
Coil length
(m)
16
11
16
100
20
15
20
50
25
19
25
50
32
24
32
50
40
31
40
25
---
Resistance to selected chemical compounds
| | | |
| --- | --- | --- |
| Acids | weak | high |
| | strong | high |
| | oxidized | lack |
| | hydrofluoric | high |
| Bases | dry halogens | lack |
| | weak | high |
| | strong | high |
| Solvents | alcohols | high |
| | esters | high |
| | ketones | high |
| | ethers | medium |
| | chlorinated hydrocarbons | medium |
| Oil and diesel materials | benzene | medium |
| | petrol | medium |
| | diesel mixtures | medium |
| | mineral oils | medium |
| | fatty oils | high |
---
Places of Applications
| | |
| --- | --- |
| Wall installations | recommended |
| Sunk installations | recommended |
| Outer wall installations | admissible |
| Plaster walls | admissible |
| Combustible surfaces (wood, etc.) | recommended |
| Underground installations | recommended |
| Poured concrete, vibrated concrete | admissible |
| Steamed and vibrated concrete | recommended |
| Electrotechnical equipment, industrial apparatus | recommended |
| Control and automatics | recommended |
| Food and chemical industry facilities | recommended |
| Automotive industry | recommended |
| Shipyard industry | recommended |
| Aircraft industry | recommended |