RKG FLEXIBLE CORRUGATED TUBE
FOR AUTOMOTIVE GAS SYSTEMS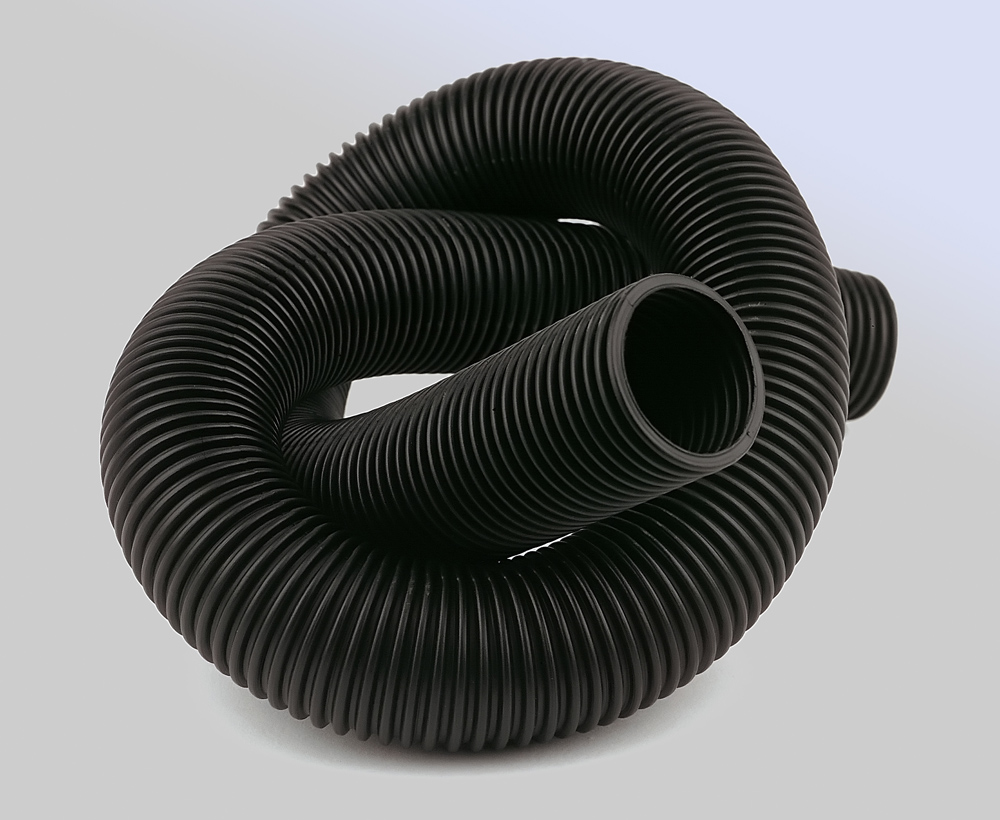 Mechanical strength: 400 N
Impact resistance: 2,0 kg/100mm
Temperature range (application, installation):
from -25°C to +135°C
Flexibility: flexible tube
Flammability: flammable
Material: polyethylene mod. (HDPE-mod.)

---
Application:
Designed to protect gas supply tubing in vehicles and reduce risk of leakage. Design guarantees flexibility whilst maintaining good resistance to abrasion. Size ranges specifically adapted to meet the requirements of gas installations commonly found in the automotive industry.
Characteristics of material:
Flammable, negligible gas and vapour permeability within a wide temperature range, soft, high elasticity and impact resistance, minimal deformability under strain, highly resistant to pressure and most chemical compounds.
---
Available diameters
Inside diameter (mm)
Outside diameter (mm)
Coil length
(m)
30
35
50
40
46
25
---
Resistance to selected chemical compounds
| | | |
| --- | --- | --- |
| Acids | weak | high |
| | strong | high |
| | oxidized | lack |
| | hydrofluoric | high |
| Bases | dry halogens | lack |
| | weak | high |
| | strong | high |
| Solvents | alcohols | high |
| | esters | high |
| | ketones | high |
| | ethers | medium |
| | chlorinated hydrocarbons | medium |
| Oil and diesel materials | benzene | medium |
| | petrol | medium |
| | diesel mixtures | medium |
| | mineral oils | medium |
| | fatty oils | high |
---
Places of Applications
| | |
| --- | --- |
| Wall installations | not allowed |
| Sunk installations | not allowed |
| Outer wall installations | not allowed |
| Plaster walls | not allowed |
| Combustible surfaces (wood, etc.) | not allowed |
| Underground installations | not allowed |
| Poured concrete, vibrated concrete | not allowed |
| Steamed and vibrated concrete | not allowed |
| Electrotechnical equipment, industrial apparatus | recommended |
| Control and automatics | recommended |
| Food and chemical industry facilities | recommended |
| Automotive industry | recommended |
| Shipyard industry | recommended |
| Aircraft industry | not allowed |