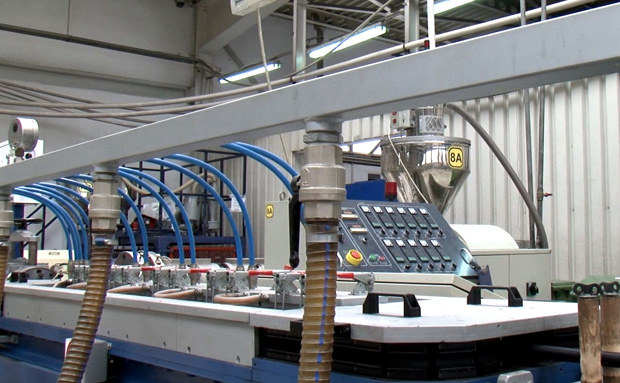 Technology
From product design to implementation, we use state–of–the–art solutions and technologies.
In order to meet the expectations of our customers, we present concrete proposals for each branch of the economy in which our products are used. Modern technical solutions combined with years of experience and CAD design technology guarantee the achievement of the intended project goals.
We have the world's best technologies and equipment for the production of plastic products which originate both from renowned Western suppliers and our research and implementation center. Our production halls are equipped with modern infrastructure and the production process is supervised by IT solutions.
We have the knowledge, experience and technology to manufacture pipes and profiles, including the following plastics: polypropylene (PP), polyethylene (PE), polyvinyl chloride (PCV), polyamide (PA4.6, PA6, PA6.6, PA11, PA12).
All raw materials used can be modified in order to obtain optimal parameters in the following areas: flexibility, UV resistance, impact resistance, resistance to stress corrosion cracking, flammability.