RIL CORRUGATED FLEXIBLE TUBING FOR THE PROTECTION OF INNER PIPES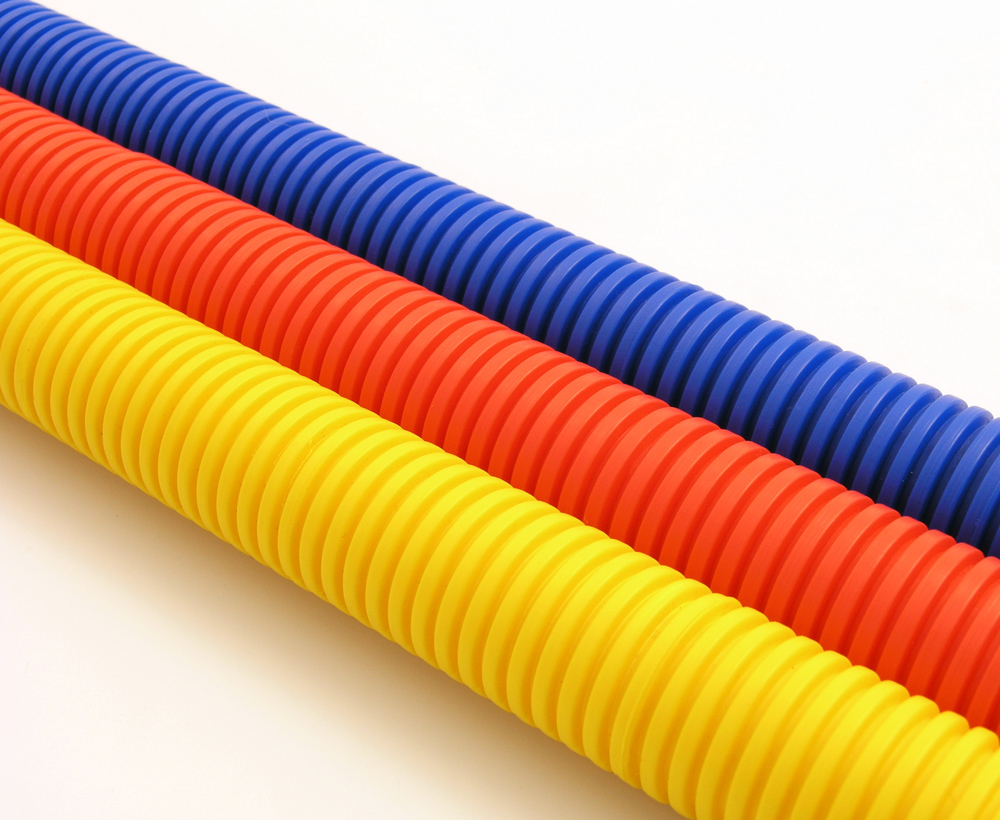 Mechanical strength: 320 N
Impact resistance: light (1,0 kg/100mm)
Temperature range:
PP: from -25°C to +110°C
PE: from -40°C to +105°C
Flammability: flammable
Flexibility: pliable
Material: polypropylene mod. (PP-mod.) / polyethylene mod. (PE-mod.)
---
Application:
Corrugated flexible tubing RIL are designed to protect inner carrier pipes in heating, sanitary and industrial installations inside buildings. Pipe – in – pipe system consists of inner carrier pipe inserted in corrugated pipe, protected against external mechanical damage during installation and operation of the system.
Corrugated pipes permits safe expansion and contraction of inner carrier pipes, reducing the risk of uncontrolled leakage caused by inner pipe abrasion.
Corrugated pipes allow replacement of inner carrier pipes by pulling them out and inserting a new ones, without the need to chisel them out of walls or floors. High flexibility of pipes makes it easy for carrying out installation.
Available in: red, blue, black and yellow colour, in coils: 25, 50 and 100 meters.
---
Available diameters
Inside diameter (mm)
Średnica zewn. (mm)
Coil length
(m)
11
15
50, 100
13
18
50, 100
16
21
50, 100
18
22
50, 100
19
23
50, 100
20
25
25, 50
23
28
25, 50
26
32
25, 50
29
36
25, 50
32
39
25
36
43
25
40
47
25
44
52
25
47
54
25
54
63
25